April Release Day is here! As the days warm up and get longer, so do our feature releases. 😎 Check out the updates below.
What's included in today's release:
CONTENT
Add Text Block Updates
No more searching for that useful text block on course pages! Easily find the "Add Text Block" option above or below editing options for most course pages - now including Quiz, Test, and Tally pages.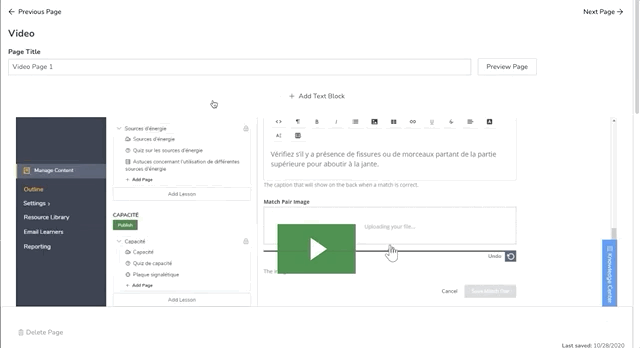 REPORTING
Content Level Reporting: Articles & Videos
For content items leveraging Article or Video templates, get a more in-depth view into learner engagement with the new updated 'Overview' and 'Engagement' reports. Segment and filter your data in more ways, including by Panorama license, date, and more.
Navigate to Content > Actions (for the article or video content you'd like to view the report for) > Report.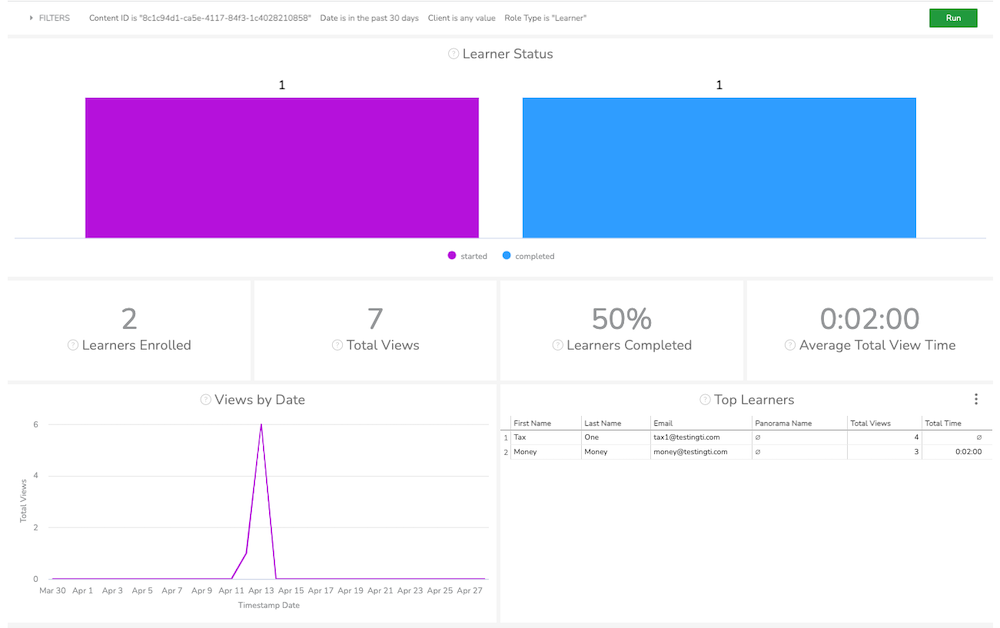 PANORAMA
Panorama List: Filter by Active/Disabled
Your panorama management interface just got more organized. You can now filter by "Active" and "Disabled" status of clients as well as view the number of clients within each status. 🎉
SETTINGS
Cookie Policy/Banner Updates
To ensure we are complying with the most up-to-date cookie laws, we have updated our cookie policy and banner in the following ways:
Option to opt-out of Non-essential cookies:

This is an additional setting that empowers you to restrict Thought Industries non-essential cookies from dropping for your learner before consent.


Customizable Policy:

You are now able to write and present your own cookie policy and language from within the provided banner.


Banner Redesign: The banner is being redesigned to match official silver standard compliance.


Please see our article about configuring cookies on your site for more details.
Action Required
With the release of this update, no default policy will be enabled and you must configure your own if you wish to display one from the cookie banner. If you have CSS targeting your cookie banner, please be prepared to remove or reconfigure.
CERTIFICATES
Displaying Expired Certificates
Do you have learners looking for their expired certificates? Search no further, friends! With this update, you can opt-in to a continual display of certificate history within transcripts or the dashboard activity widget, even if the certificate has been replaced with a newer version.
Navigate to Settings > Certification > Transcript Settings to enable this feature. See our article on Certificate Expirations for more details.
Learner View of Transcript:

INTEGRATIONS
Webinar Account Sign In Update: Webex & Adobe Connect
If you ever change your account password for Webex or Adobe Connect providers, you no longer need to disconnect and reconnect the accounts. Just press our shnazzy new "Update Account Login" button and voila!
Navigate to Settings > Integrations > Webinars to update your account login.

REPORTING
End of Life: Site Level Legacy Reports
Say goodbye to the legacy reports linked below Reporting Hub dashboards! This end of life marks a significant turn in reporting toward a committed future in advanced, accurate Google Looker reporting.
Released 05.06.21
CONTENT
Graded Discussion Pages
Continue to create engaging courses for your learners by utilizing our new Assignment page option! This is a new option wrapped into the Assignment page type designed to assess a learner's ability to respond in a curated discussion.
See our Creating a Discussion Assignment Page article for more details.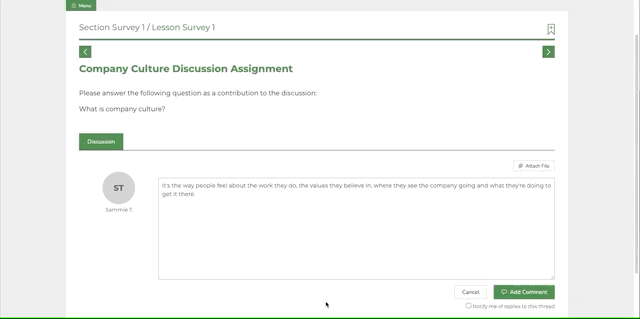 Released 05.06.21
EVENTS
Roster Batch Actions
Use roster batch actions to accomplish more in less time! You can select all learners on a page (50 at a time) and change attendance for all learners at once.
This applies to content items that are ILT Events (In Person Events) or VILT Events with automatic attendance disabled (Webinars/Virtual).
Please see our article on Creating ILT Events for more guidance.