Alchemer pages can be used to integrate with any existing surveys you have created using Alchemer.
Note
Only surveys created with a paid Alchemer account are available to add to an Alchemer page.
Alchemer Pages are behind a feature flag.
Navigate to Control Panel in your instance to request to have this feature enabled on your site.
Where do I find this?
Content > Manage Content > Click on Content Title > Add Page > Alchemer
How do I do this?
From your homepage, select Content, then Manage Content.
Click the Content Title for to the course you want to alter.
Within the course outline, go to the lesson where you'd like to add a Alchemer page. Click Add Page.
Choose the Alchemer page type.
Add a page title.
Click Save.
You can then enter the Survey ID, Survey Description, Width and Height, and Course Progress Prevention. Click Save.
You also have these options under Advanced Settings:

Unlocking for editing by children?
# of seconds required for completion
Audio Narration File

Click Save.
What does this look like?
Learner View: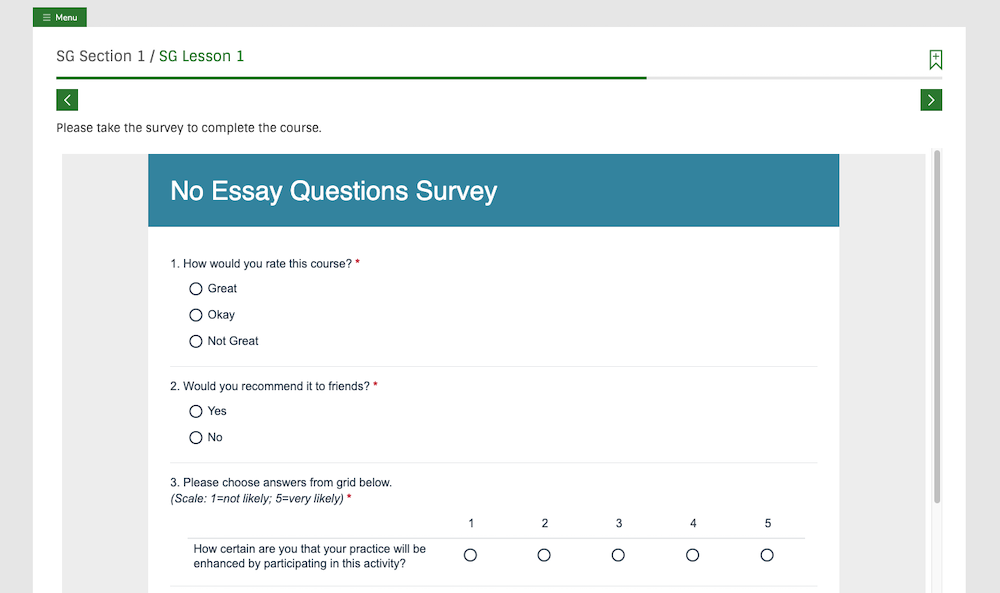 Admin View: