Survey, Quiz, and Test pages have the option to be automatically graded (by default), or manually graded. When automatically graded, objective-type questions (e.g., multiple choice, true/false, etc.) will be graded and count towards the final assessment grade. Subjective-type questions (e.g., open-ended, essay, etc.) will be submitted as part of the assessment, but will not be graded, nor count towards the final assessment grade.
When manual grading is enabled, you can grade all question types within these assessments, not just multiple choice and true/false. When enabled, after completing the assessment, the learner is navigated to a display of the questions and submitted answers, rather than a results page.
The assessment is then graded by an administrator in the Grading tab of the admin interface. Once the assessment is graded, the learner is emailed with a link to the results page to view the grade and any comments from the grader. At this point, the learner can then retake the assessment (if allowed).
Where do I find this?
To enable manual grading:
Course > Manage Content > Click on Content Title > Land on Content Step > Add Page or navigate to assessment page (Survey, Quiz, or Test) > Survey Options/Quiz Options/Test Options
To grade the assessment:
Grading
How do I do this?
To enable manual grading:
From your homepage, go to Content, then Manage Content.
Click the Content Title next to the content where you'd like to add or edit an assessment page. For content types with a course outline, you will land on the Content Tab.
Navigate to the assessment page.
Go to Assessment Options below the questions.
Enable "Quiz/Test/Survey is manually graded?" to "Yes".
Click Save.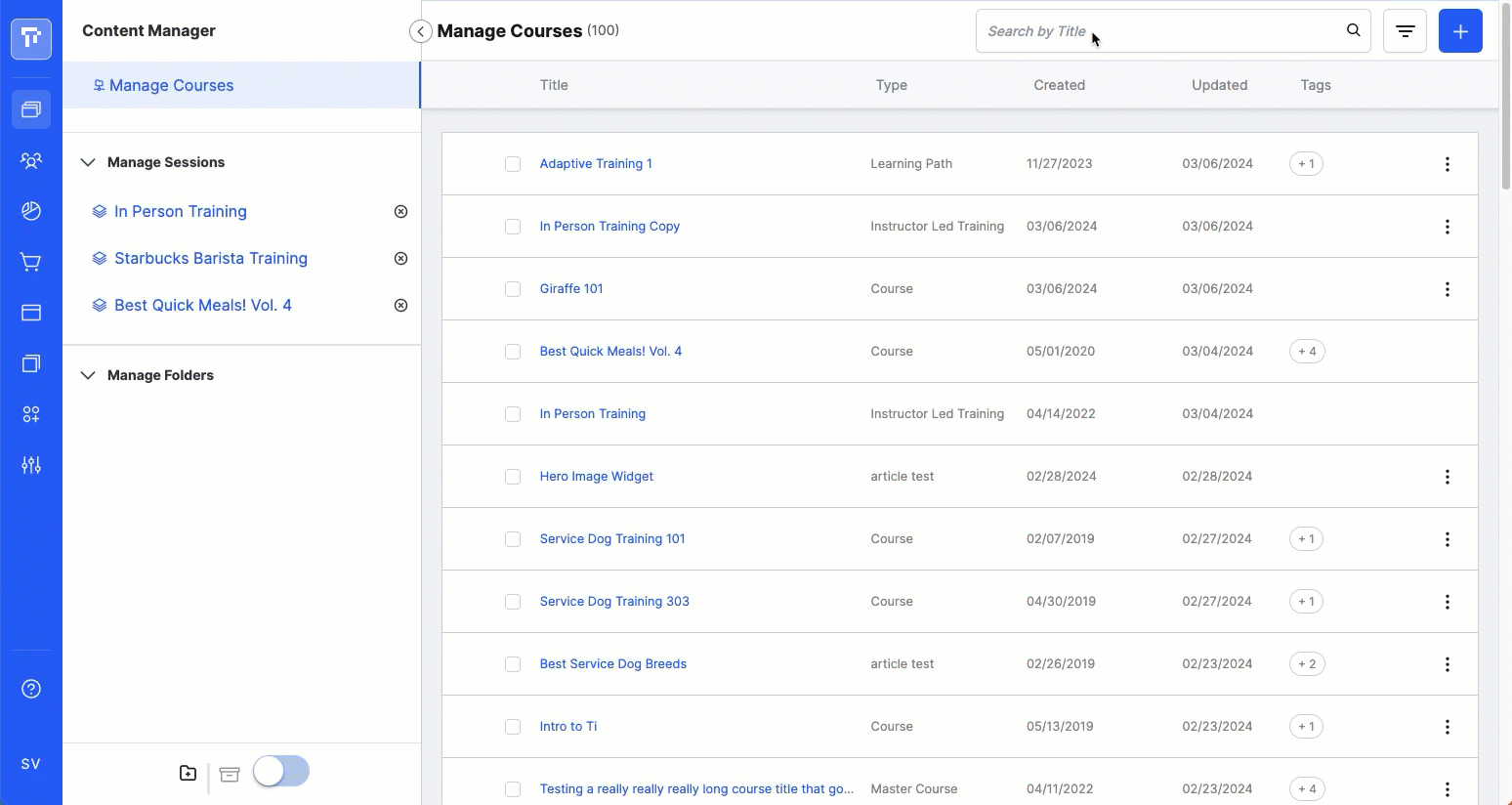 Navigate to the Grading tab in the admin interface.
Select the assessment from the list of submissions.
From the left side of the submission, review each submitted answer and select either Correct or Incorrect from the dropdown menu below the answer.

Note

Multiple choice and true/false question types will automatically be graded, but can be modified at this point

Click Calculate Grade.

All answers must be graded to activate the Calculate Grade button.

The calculated grade will appear in the Grade field on the right side of the submission.
Select a status of either Incomplete or Complete from the Status dropdown menu.

Note

If the assessment has a minimum passing grade entered in it's settings, a Complete or Incomplete status will populate based on the learner's calculated grade and the minimum passing grade.

Click Save Grade.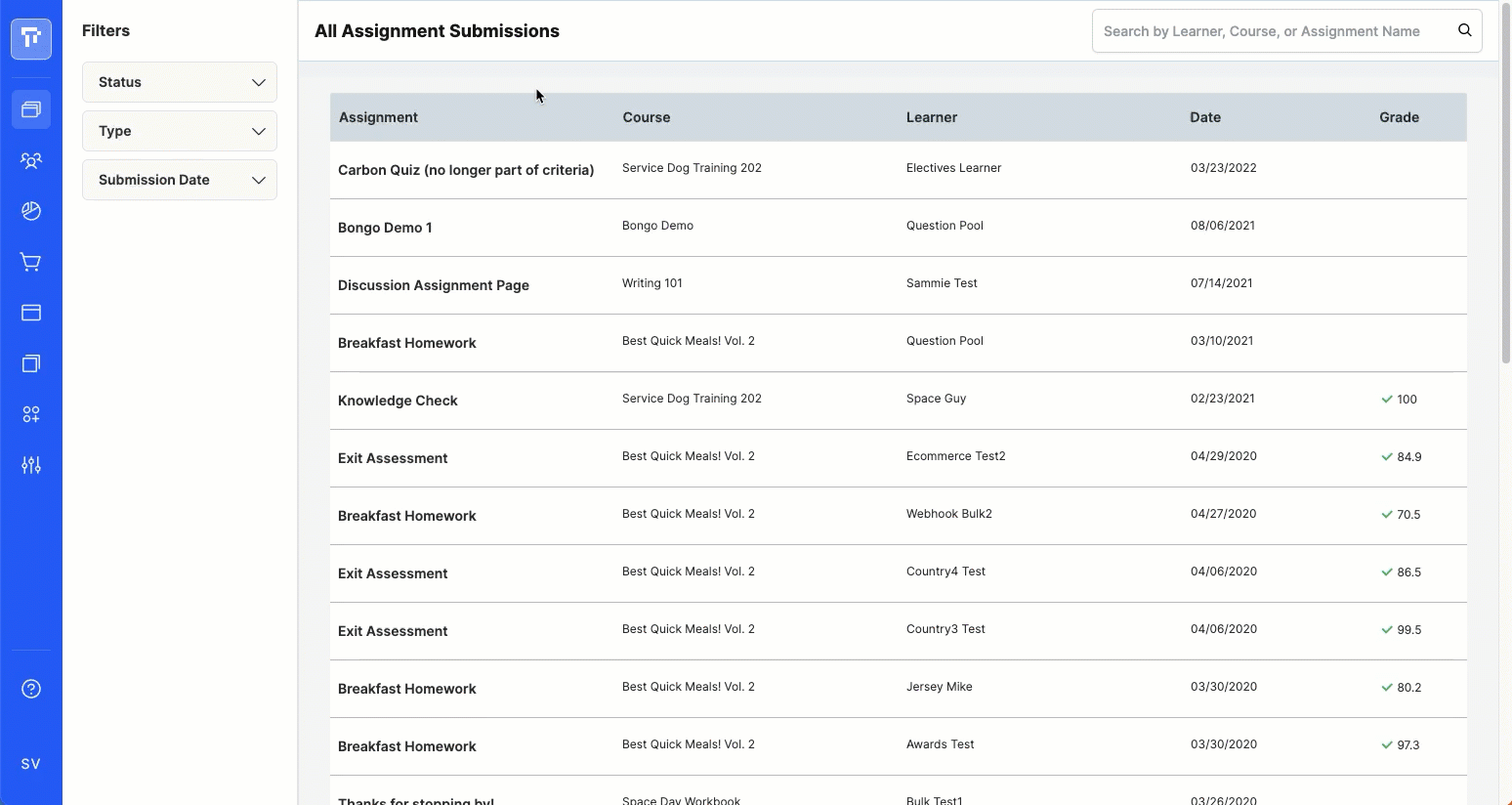 What else do I need to know?
Reporting will not show assessment attempts until the assessment is graded.
Warning
If Prevent Course Progress is on, learners cannot progress to the next segment of the course until the assessment has been graded.
What does this look like?
Admin View (Grading Interface):
Admin View (Survey/Quiz Options):
Learner View: