If you choose to include free preview lessons for your courses, you can customize the email capture and paywall language that learners will see throughout the preview and purchase flow. When a learner clicks on the preview link, the email capture page will prompt the user to enter an email address.
The learner will then be taken to the preview lesson within the course interface. Once the learner views all preview pages, the paywall page will prompt the user to purchase the full course. We encourage all clients to customize the language on these pages when this feature is enabled.
Editing Paywall Text & Terms:
From your homepage, select Content, then Manage Content.
Click the Content Title for the course you want to alter and select the Enrollment step.
From the left sidebar, click Ecommerce and scroll down to click Advanced.
Click the button Edit Paywall & Terms.
Populate the fields with your customized language:

Email Capture
Paywall Text
Purchase Terms
Confirmation

Click Save.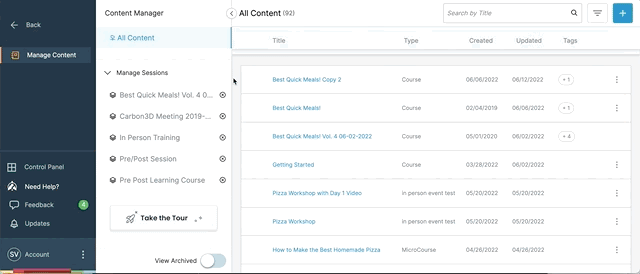 Tip
All text fields are WYSIWYG editors. There are a number of formatting options inside the text editor, and you may also add custom HTML by selecting the HTML formatting link.
Email Capture for Preview Lessons: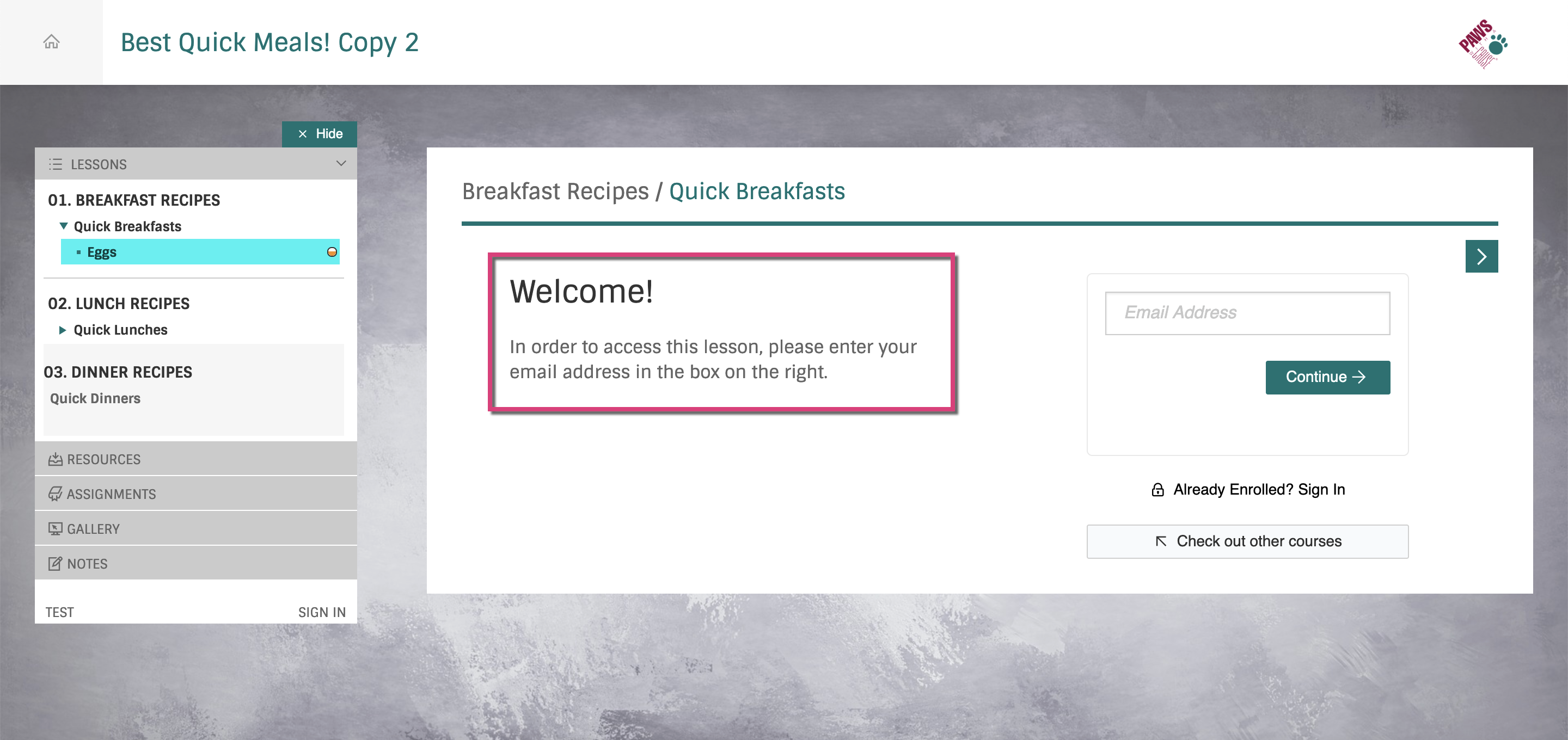 Paywall in course after Preview Lessons or from direct link to purchasable content: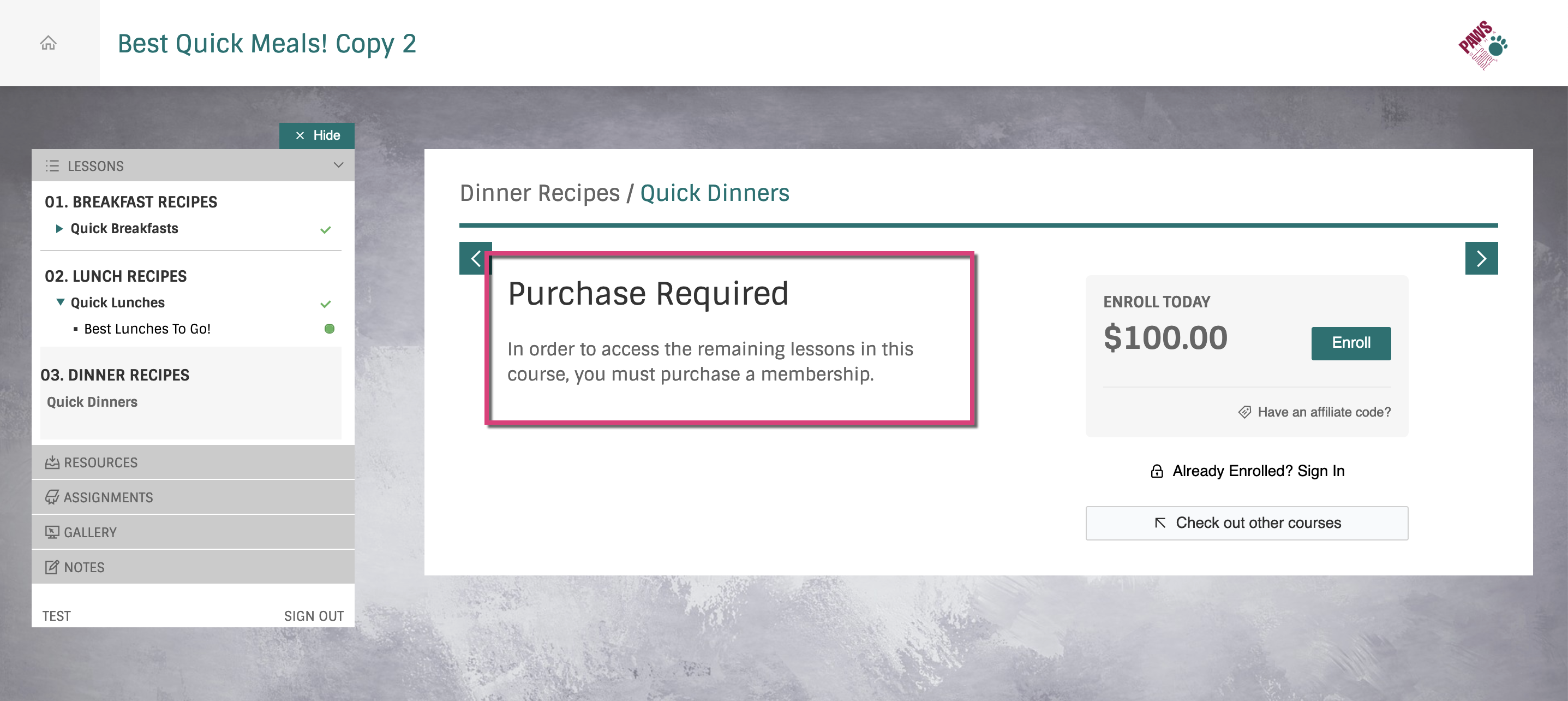 Purchase Terms during checkout: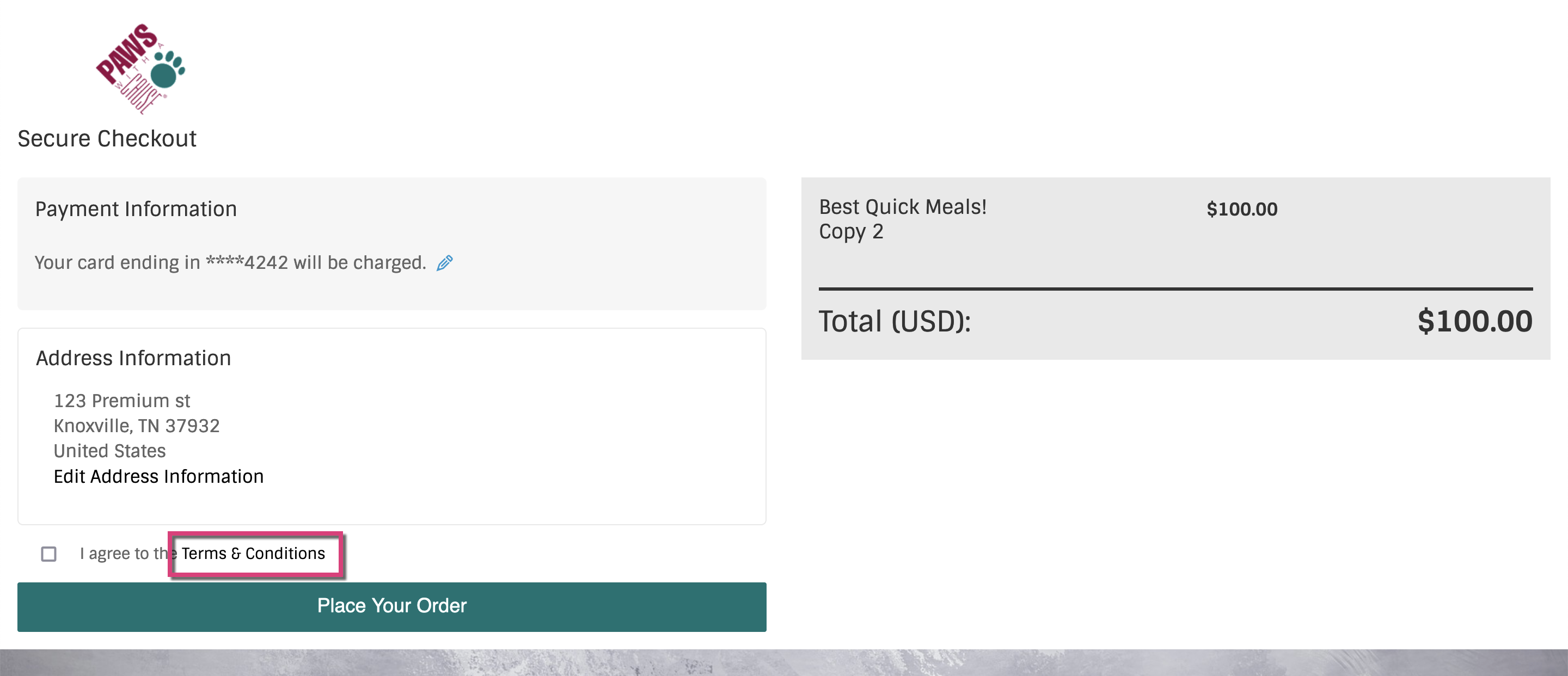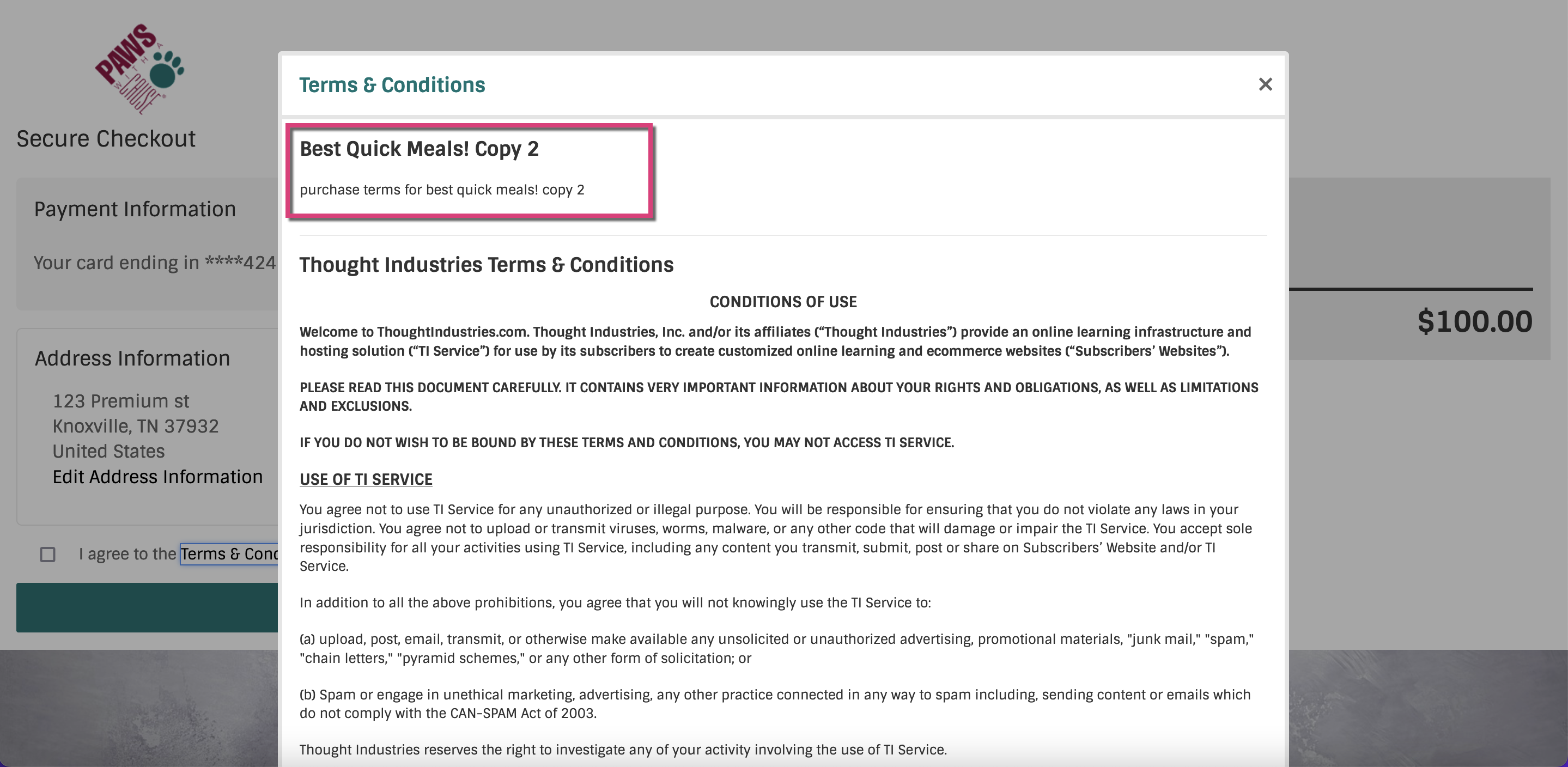 Confirmation after purchase: