Use Case Information
While there are multiple ways for a learner to get access to learning site and content (e.g. purchasing a course, entering a redemption code, or accessing content through SSO), you can also invite a learner to your site and grant them access to specific content through an email invitation.
How to Invite a New Learner to Your Site
From your homepage, select Users.
From the left menu, select Learners.
Next, click the Gear icon, then Add Learner.

Enter the learner's first name, last name, and email address.

Select the content or client that learner should have access to.
If you would like to send a customized message in the learner's email invitation, complete the Invite Message field.
Click Invite.
Notes, Tips and Considerations
01
Invitation Expiration
Learner invitations do not expire. If you would like to revoke the invitation, you must disable the user so the invitation will no longer be valid.
02
Valid Email
The learner will receive an email invitation to the learning site, so be sure to enter a valid email address.

03
Password Creation
When the learner accepts the invitation, they will be prompted to generate a unique password for future logins.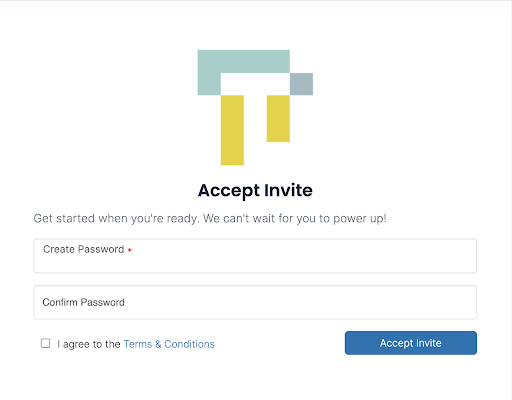 04
Terms and Conditions
Learners need to agree to terms and conditions before proceeding to the learner dashboard.