Do you have the need to step into your learner's shoes? Would you like the chance to geniunely be able to see and experience all that your learner is seeing and experiencing on your platform?
Use Case Information
When impersonating a learner, the administrator has access to exactly what that learner can access in the system, including the same menus and content items. Admin/Manager roles having the permission to 'Impersonate Learners' can log in as any of their learners right from the learner profile while in the admin interface.
How to Impersonate a Learner On Your Site
From your homepage, go to Users, then click Learners.
Click on the name of the learner you'd like to impersonate.
You will land on the Details tab of the learner's record by default, which is where the button for impersonating is located.
Look in the top right corner of the page and click "Impersonate This User".
You will see this warning message - click "Yes" to continue.
You will then be logged out of your admin session and logged in as the learner.
When finished impersonating your learner, sign out of their account on their Learner Dashboard.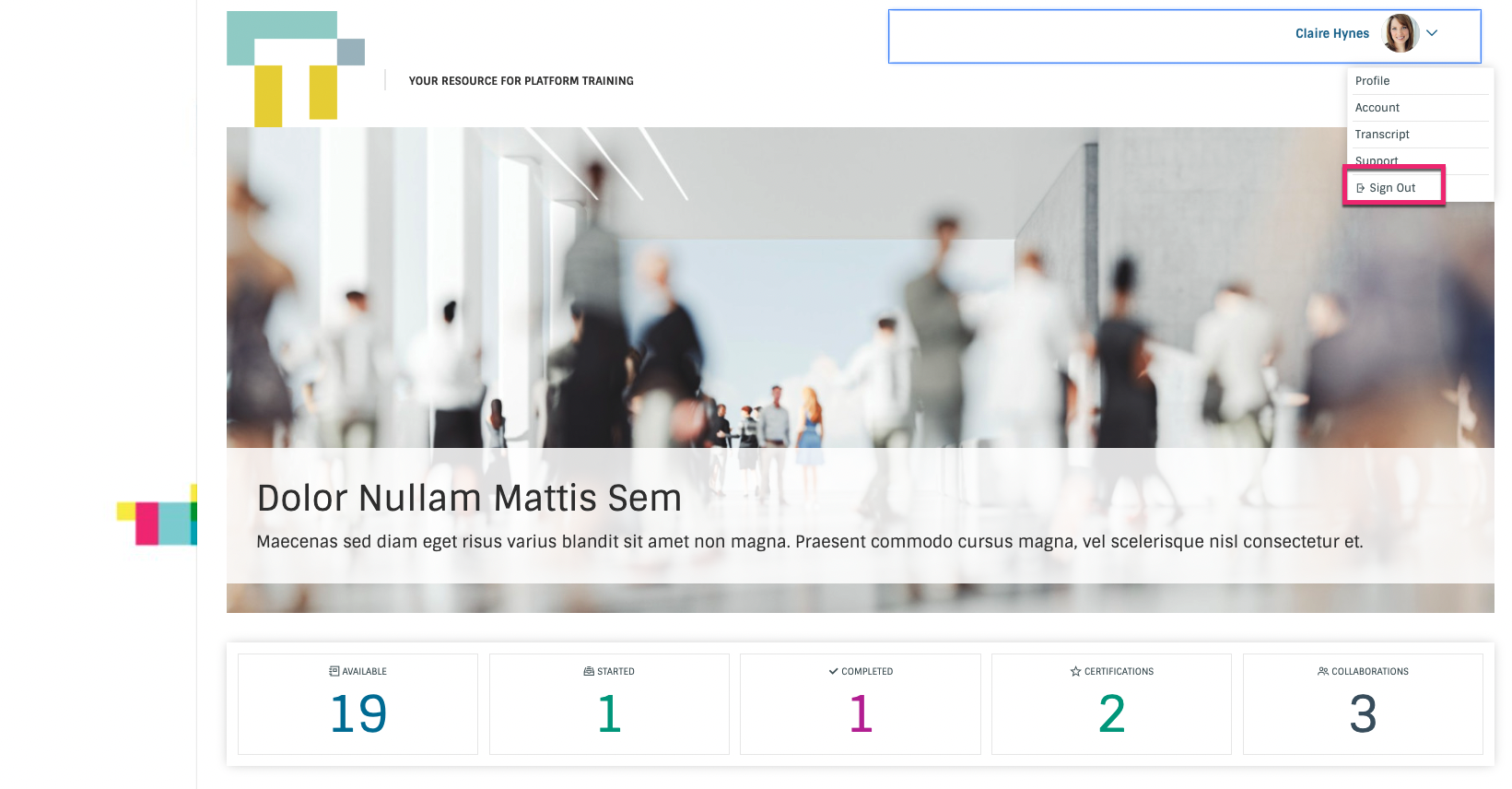 Warning
Any action you perform while impersonating the learner is recorded as having been done by that user.