Check out the release update below.
REPORTING
Pin Reports to Your Reporting Hub Homepage
Admin now have the ability to pin a Dashboard for easy access on the homepage of the Reporting Hub. Simply select the report that is most important to you and it will become the first thing you see when you navigate into the Reporting Hub Library!
A few things to know:
The pinned report will apply to all users with access to the Reporting Hub. If you are pinning or un-pinning a report, all users will see that change.
Only site Admin can pin a report.
If you choose a custom dashboard, the dashboard has to be available in the Group folder (as opposed to your Personal folder).
Tip
The Reporting Hub homepage is the page you land on when you go to Reporting Hub > Library. A new tab will be added to the Library with the Title of the pinned report.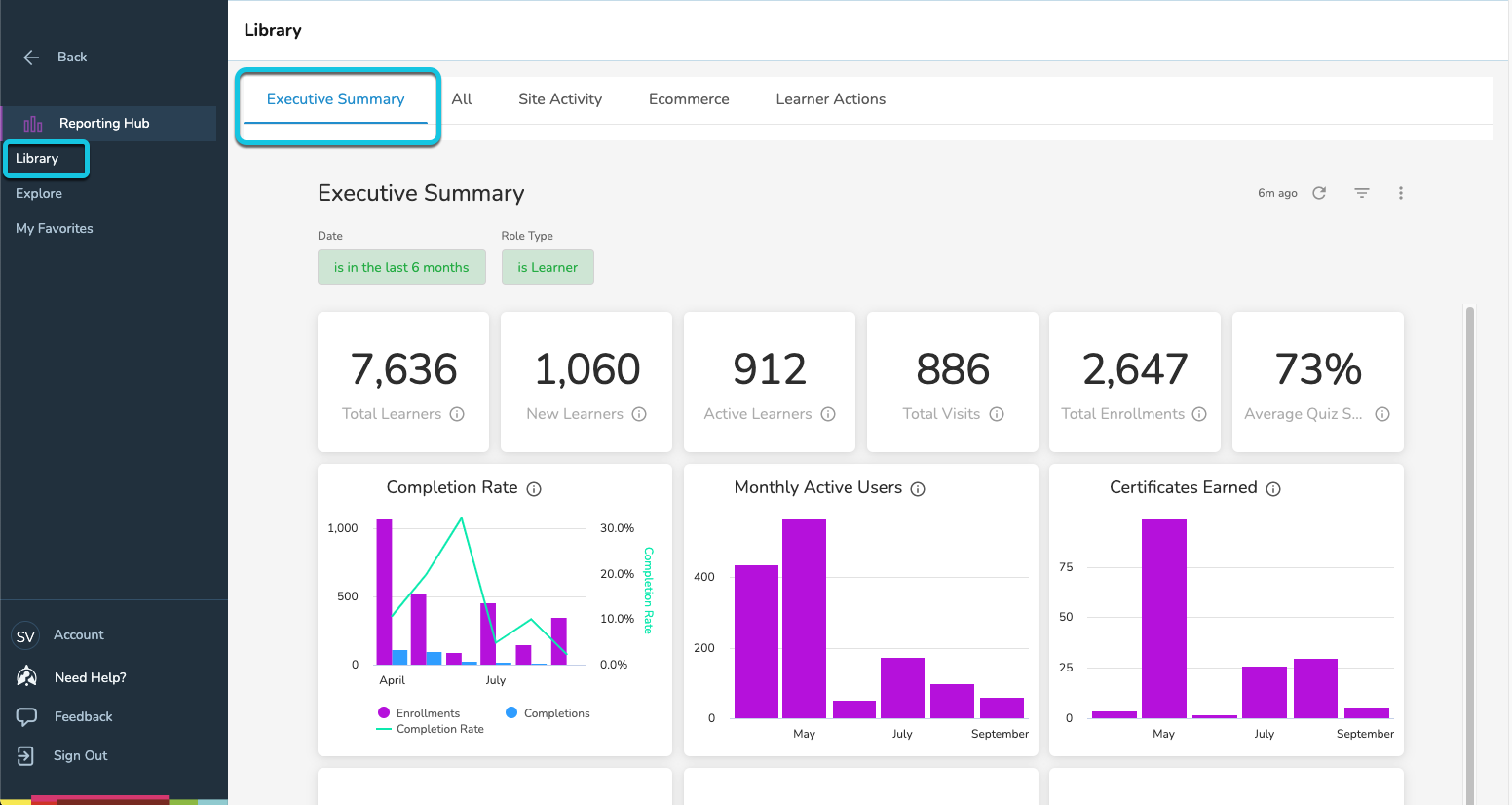 You can pin Library reports, Custom Dashboards, or one of your favorite reports.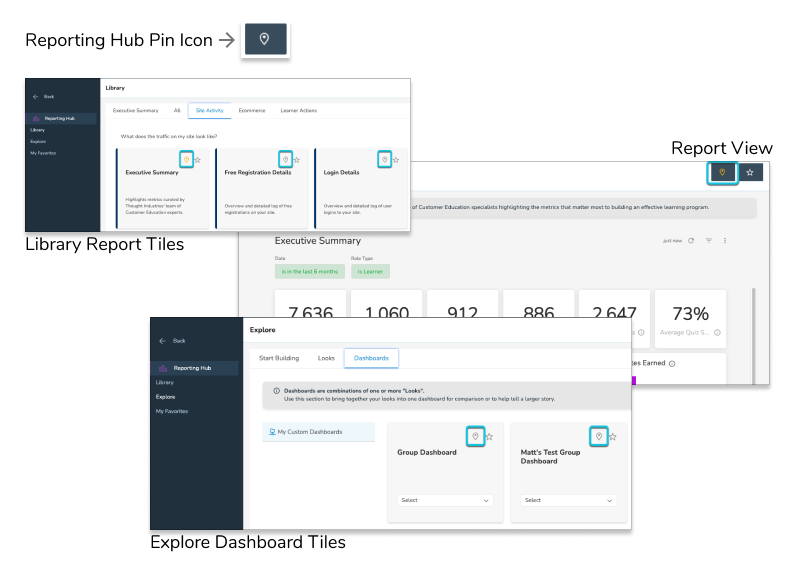 If pinning is available for the report, the pin icon will appear in a couple of places. One place is on the report tile in the Library or Explore areas. It will also appear while viewing any report in the top right corner (next to the favorite star icon).
Click the pin icon again to remove it from the Reporting Hub homepage.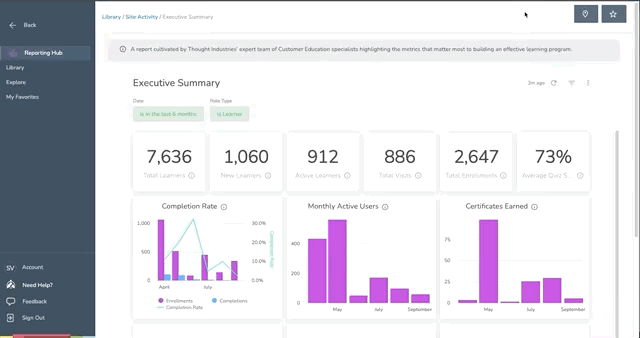 Note
Looks are excluded from pinning and favoriting functionality. If you'd like to see a specific Look as your Reporting Hub homepage or a favorite, simply add the Look to a Dashboard to accomplish your end goal.
INTEGRATIONS
Customize Bongo Video Assessments
We have enhanced our Bongo integration by improving branding continuity within your site. Now, pages will reflect design aspects like color and font setup at the main site or Panorama level.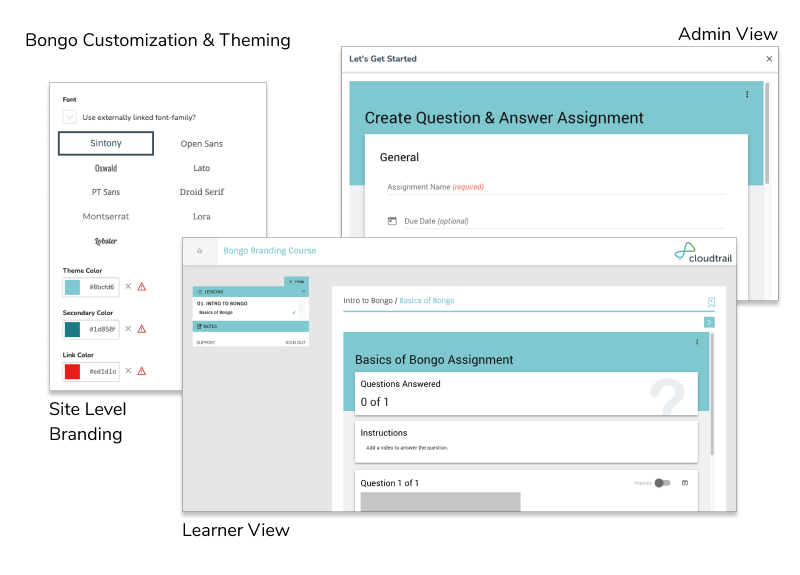 UX
Show Page Progress in Course
When the setting for "Display Page Titles in Syllabus?" is enabled in course settings, we will now display an indicator to the learner to show whether or not they have completed each course page.
"Display Page Titles in Syllabus?" enabled:
To check if this setting is enabled, go to Content > Manage Content > Actions > Settings > Design & Display.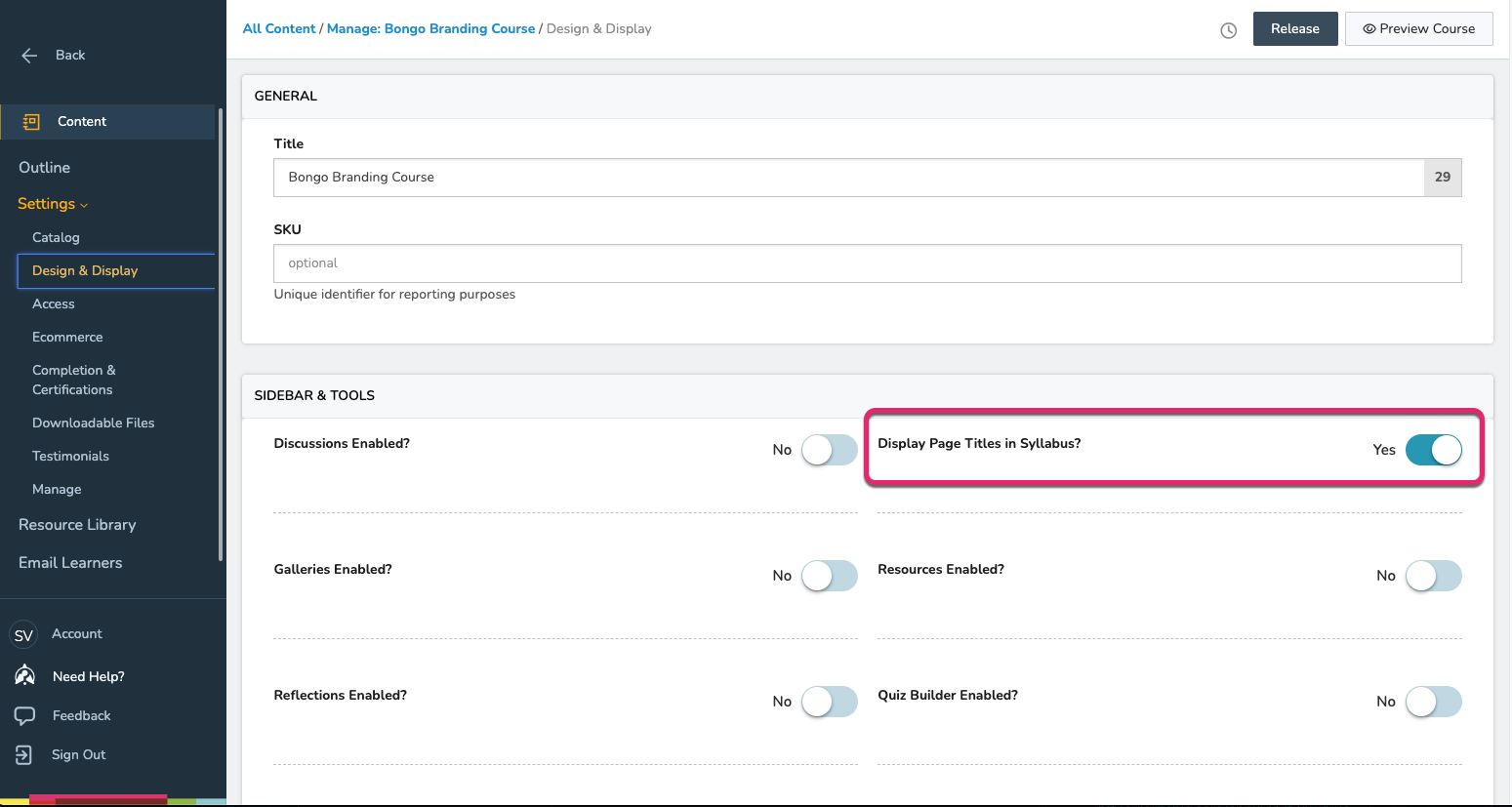 Learner View of Syllabus in Course: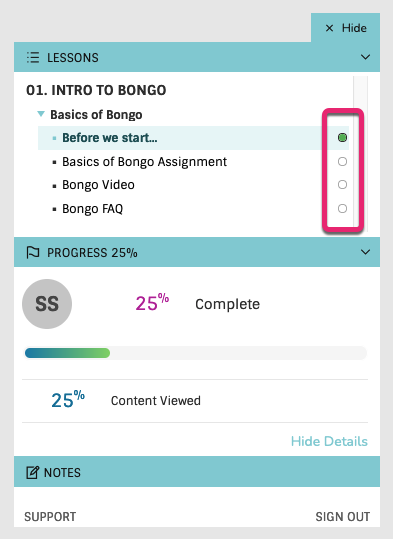 LEARNING
Need Help? Launch Atlas!
We are SO excited to launch the earliest beta version of our Atlas sidebar feature to serve contextual learning to our own customers inside the platform.
Click on "Need Help?" in the sidebar for easy access to featured content as well as quick links to the full Academy site and our Help Center. As you navigate around the application, you will find curated learning experiences based on the part of the platform you are in.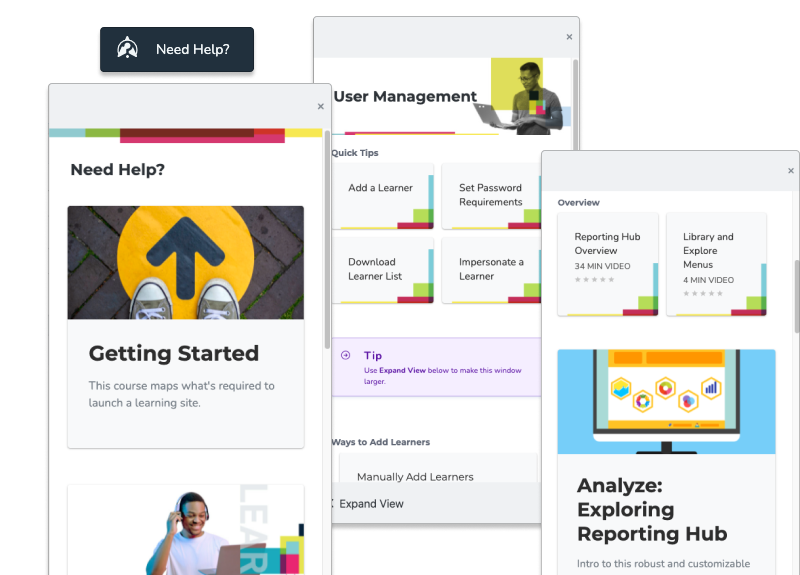 Note
You'll notice we've consolidated our Navigation items a bit. Don't worry though! Academy and the Help Center are still easily accessible from the sidebar that appears when you click Need Help?. Scroll down to the Additional Help section anytime you'd like to open these resources.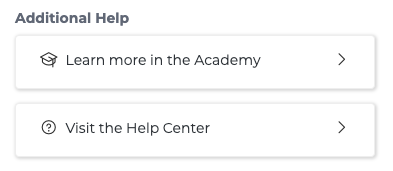 As we learn from your actions and feedback, we will adapt the technology and the experience will only improve. We intend to perfect Atlas' search tools, user experience, and integrations partners before making the feature available for our customers to utilize.
We will soon be offering a small, closed beta program around Atlas. So if you like what you see - lookout for an announcement soon around the application process!