If you're using the Header or Footer HTML sections under Design > Theme > Custom Code, this Whitelist may come in handy. To keep your site as secure as possible, we have a list of attributes and tags that can be used in these HTML sections.
Custom Code area under Design > Theme > Custom Code: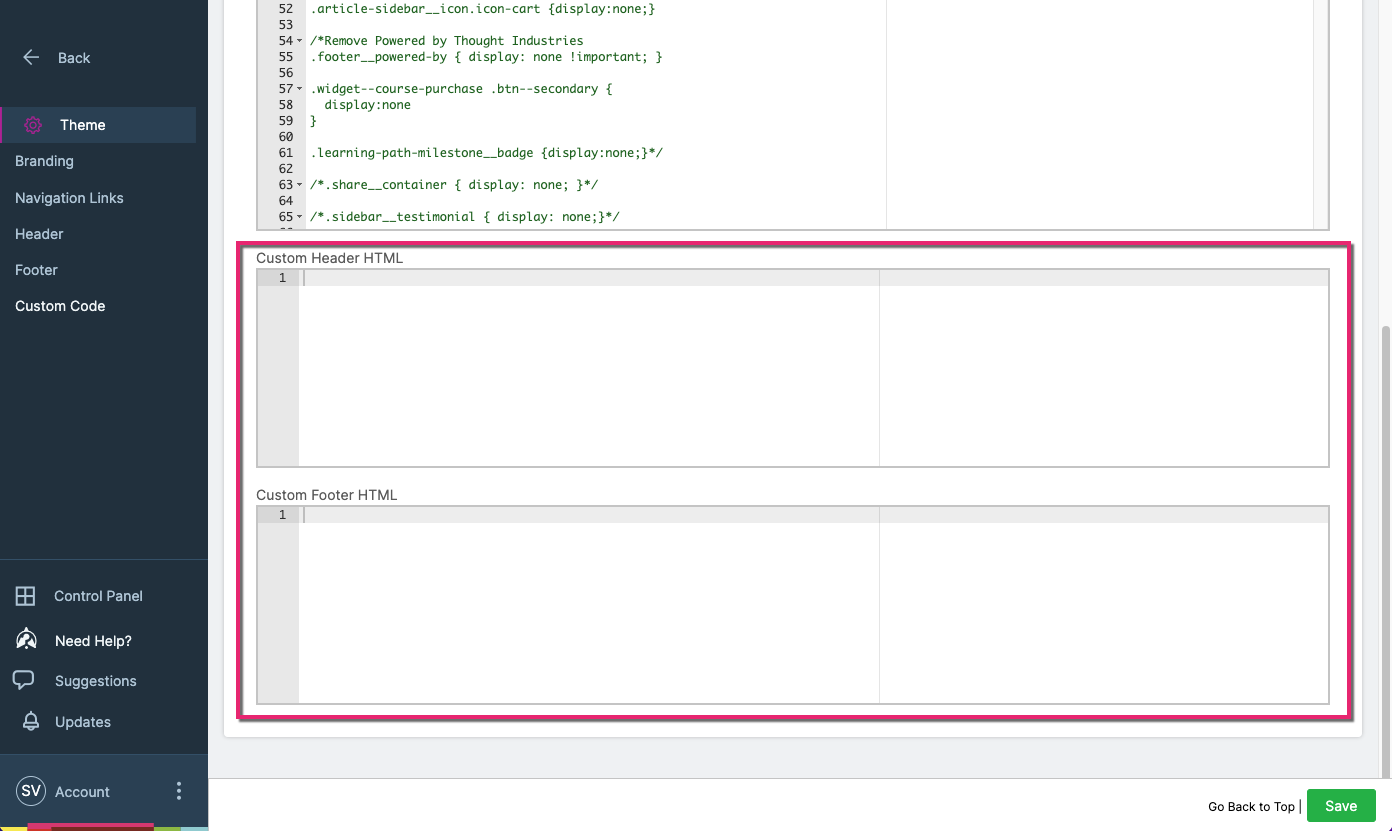 Accepted Attributes and Tags
The Header/Footer HTML sections accept the following attributes and tags per the lists that can be found below:
Note
Recommendation for non-usable HTML attributes within Header/Footer section of Custom CSS page:
If you have extensive work where there are attributes or tags that are not being whitelisted as per the above list in the Custom CSS section, then you can leverage the header/footer sections in the tracking scripts area to rebuild the navigation as we are not filtering out these same HTML Attributes from this section.
To navigate to the Tracking Scripts area, go to Settings > Integrations > Tracking Scripts.