Here's what's included in this release, 2022.7:
Central Asset Manager Certificates
Panorama Standalone VILT Navigation Update
Timestamp of Last Page View
OFAC Compliance Update
CENTRAL ASSET MANAGER
CAM Certificates
A new asset is now available in Central Asset Manager - Certificates! You can add your certificate image and configure dynamic labels to create a template that you can reference in any content item where certification is available. No more adding the same certificate image to every content item! You can even add a CAM Certificate and unlink it to get a head start if only one or two things are unique to a content item.
Certificate settings (like expiration dates) and completion criteria are still managed at the content level.
Check out our help article on Central Asset Manager and go to the Adding Items to Content - Certificates section for more info.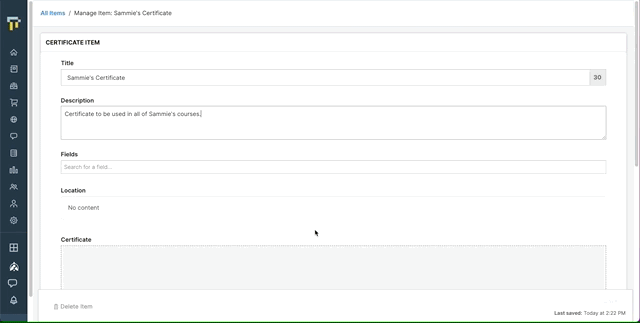 PANORAMA
Panorama Standalone VILT Navigation Update
A minor, but mighty change in panorama navigation for standalone VILT events (standalone means pre/post learning is disabled). When learners in a panorama are viewing VILT items in a calendar view within a catalog widget, they will see each session broken out by their meeting dates. When a learner clicks on a session, they will be taken to the detail page where the session they chose is pre-selected in the drop down menu (if more than one session for the VILT Event exists).
Now the calendar view behavior is aligned for events, whether they are standalone or have pre/post learning, making it a great choice to show your learners what events you have to offer!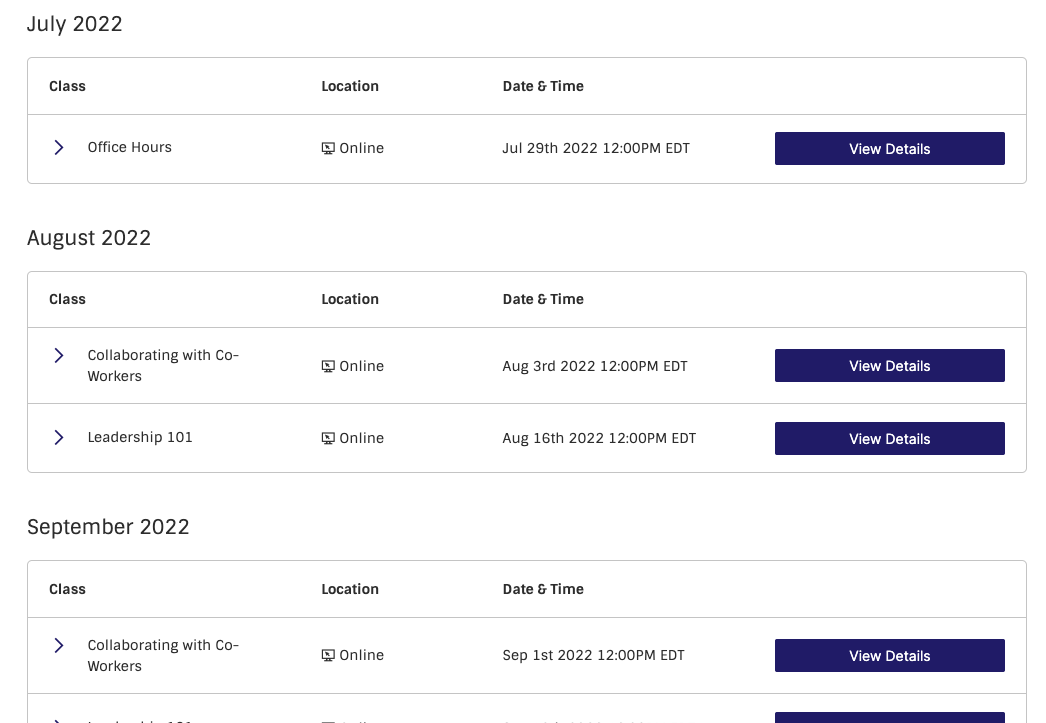 REPORTING
Timestamp of Last Page View
A new dimension called Timestamp has been added to the Learner Facts view within any Learners base configuration. When added to a custom report, this dimension will show the last time a page was viewed by the learner - any page in the platform applies.
This may be useful as an alternative to Last Active date for users.
To start using this dimension, go to Reporting Hub > Explore > Choose any question (base configuration) in the Learners area. Locate the Learner Facts view in the left hand All Fields area and expand the view. Choose the Timestamp dimension to add it to the report. Once you've got it working how you want it, save the custom report as a look or dashboard to keep it for later.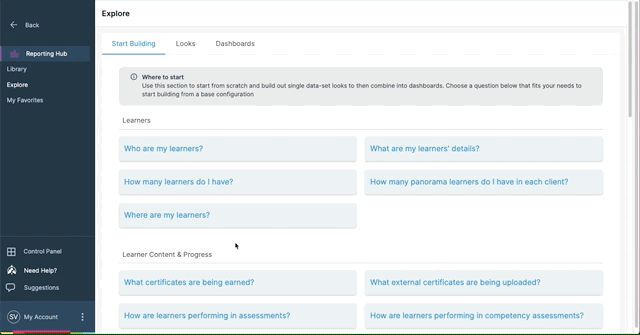 SECURITY
OFAC Compliance Update
Thought Industries is committed to compliance with OFAC-mandated sanctions, and providing the proper security necessary for enabling our customers on the Thought Industries platform to remain in compliance with current OFAC regulations. Thought Industries will be implementing a platform-wide solution that will effectively block users from all currently embargo'd countries and provide OFAC-compliant services to our customers. Thought Industries shall make this solution available to most customers beginning in our upcoming product release on August 10, and the solution is expected to be rolled out to all customers by mid September.