Check out the release update below as well as a learner facing change coming in September.
REPORTING
New Report: The Executive Summary
This new report was created with our admin in mind. The Executive Summary is not too complex, but not too high level - it's just right to help you communicate simple KPIs that highlight the value of your training programs.
Check it out by navigating to the Reporting Hub Library (Reporting Hub > Library).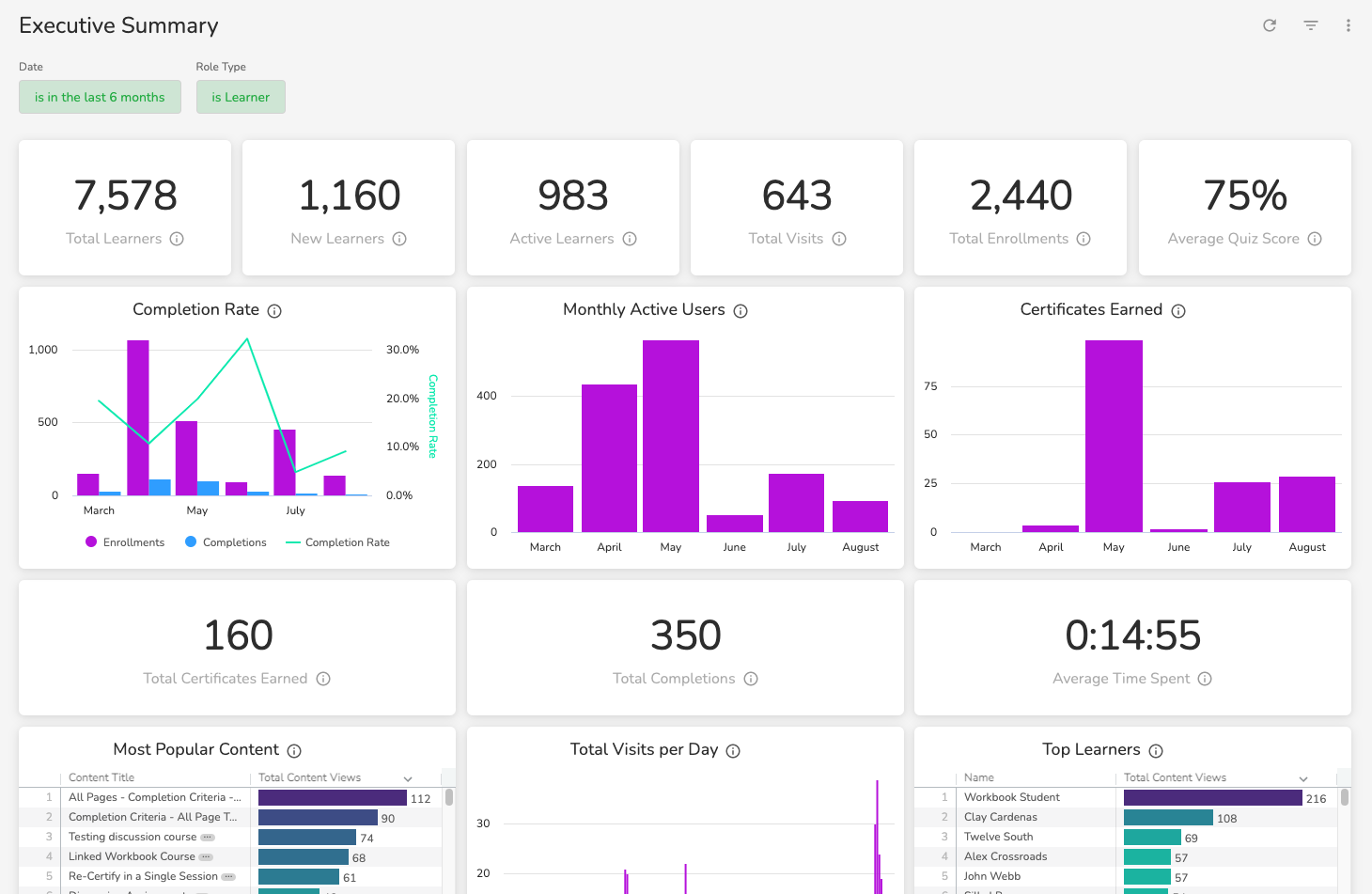 ECOMMERCE
Redeemable Training Credits in Panorama
We are excited to release the first iteration of our "Credit as a Currency" feature. This powerful functionality allows you to sell training programs to organizations upfront without requiring direct registration or enrollment. Simply allocate the desired amount of credits to your panorama accounts and allow them to self-service redemption within a designated time period.
See our article on Credit Balance Redemption in Panoramas here. We also have more information on Credit Balance Redemption for learners outside of panoramas as well.
CERTIFICATIONS
LinkedIn Certificate Sharing
Hello, bragging rights! Learners can now share their earned certificates right to LinkedIn with a click of a button. To enable this functionality, simply toggle it on within Settings > Certification.
We require either the Issuing Organization Name OR the Issuing Organization ID, with a preference for Issuing Organization ID if possible. Find your LinkedIn ID by following these instructions.
See the full help article about this new & exciting feature here.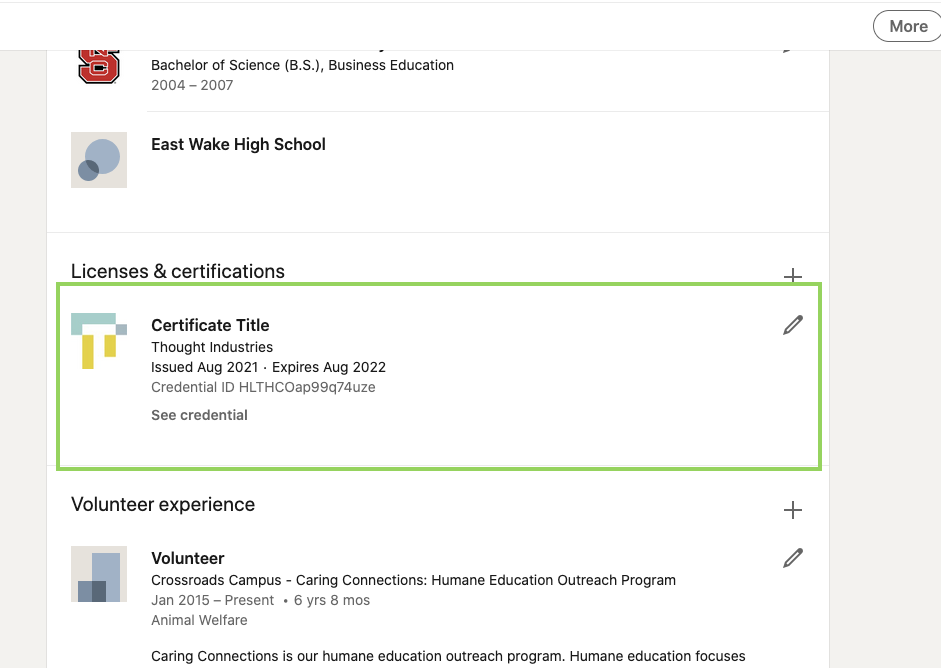 ECOMMERCE
Checkout Flow Enhancement
Users can now edit their credit cards quickly and easily, directly in the checkout flow. Once in the checkout flow, if a credit card is already on file, the user will see a pencil icon next to their card information.
We currently only keep one credit card per user so if the user edits the credit card on file, it will overwrite the old one.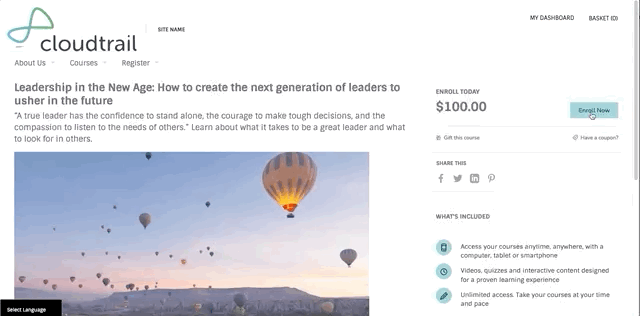 CATALOG
Calendar Sorting Update
The calendar view is now sorted chronologically by the date and time listed on every page of the catalog.
COMING SEPTEMBER 21ST
LEARNER FACING CHANGES: Update to the Learner Access Widget
We will be adding two new tabs to the Learner Access Widget:
"My Learning" (previously labeled "In Progress") will display all content besides events and learning paths.
"Events" (new tab) will display all in-person or virtual events.
"Archived" (new tab) will display content that has been archived by learners and is dependent on archiving functionality being enabled.

Warning
If you have Custom CSS targeting the Learner Access Widget, you may need to edit and adapt post-release based on your desired design. CSS classes have been added to every tab so that each can be uniquely targeted with a CSS selector.