Check out the release update below.
REPORTING
Panorama Reporting Hub
We have brought some of the reports and features you know and love from the Reporting Hub into Panorama! Now, panorama admins and managers (as well as custom roles with the right permissions) will be able to access a select library of reports, create their own custom looks and dashboards via the explore option, and even favorite.
Check out this support article for more information.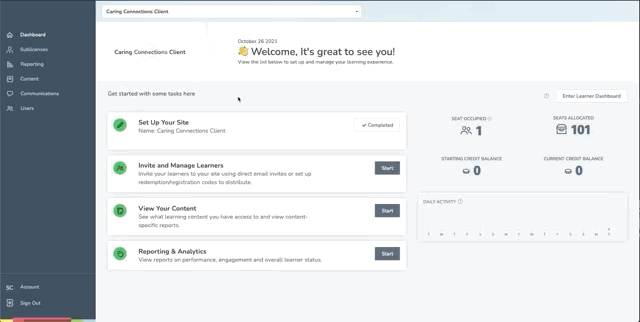 The Panorama Reporting Hub is behind a feature flag.
Reach out to Tech Success & Support at support@thoughtindustries.com or via Help Center to request to have this feature enabled on your site.
REPORTING
New Assessments Reporting Explore
There is a new option in the Explore section of the Reporting Hub that includes learner assessment information. Check it out on the Reporting Hub Explore page under the Learner Content & Progress section > "How are learners performing in assessments?".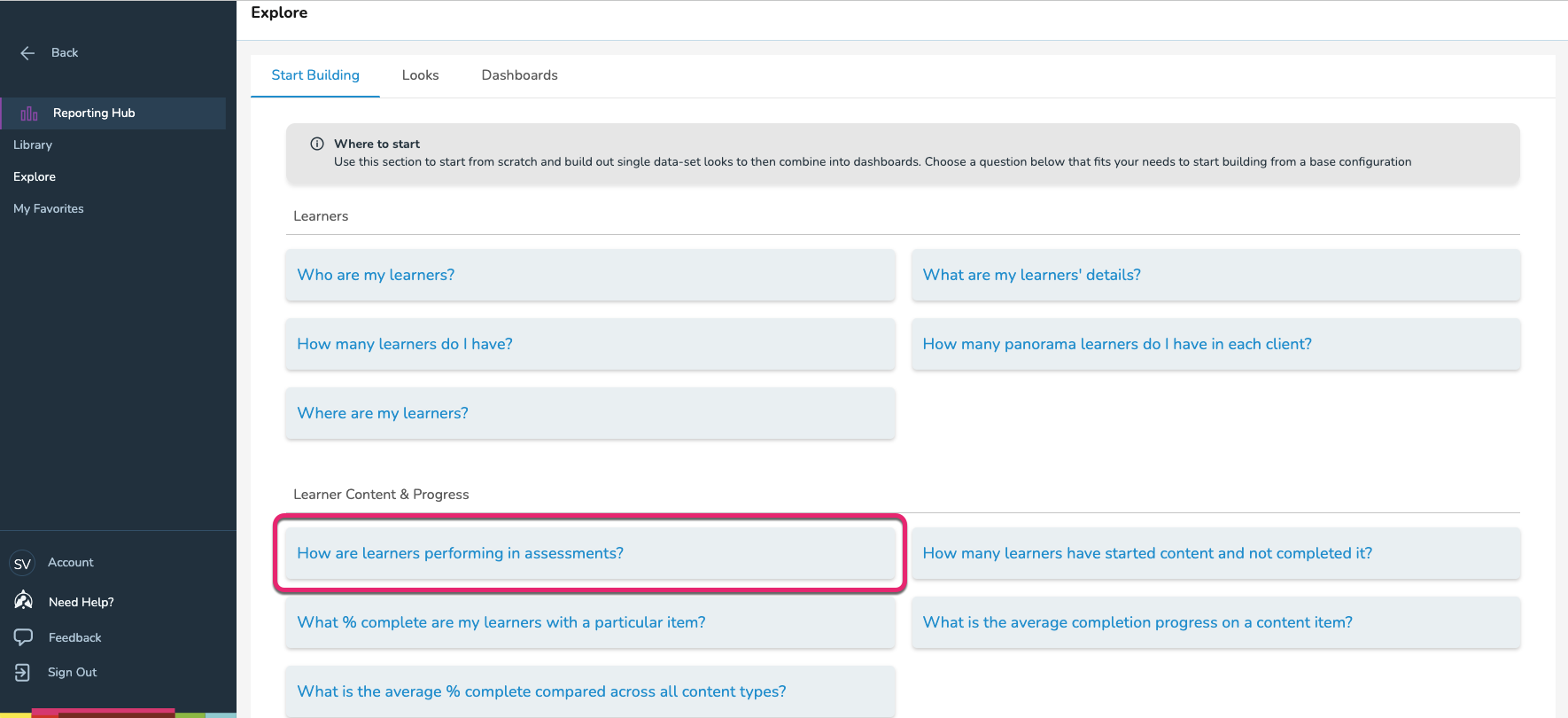 INTEGRATIONS
Bongo Completion Criteria
Utilizing our Bongo Video Assessment Integration? Yes - Awesome, now you can include video assessments in your course completion criteria. Not using Bongo quite yet? That's cool, we won't hold it against you- but if you are interested, check out some more info here.
Check out our support articles about Bongo Assessments for more information.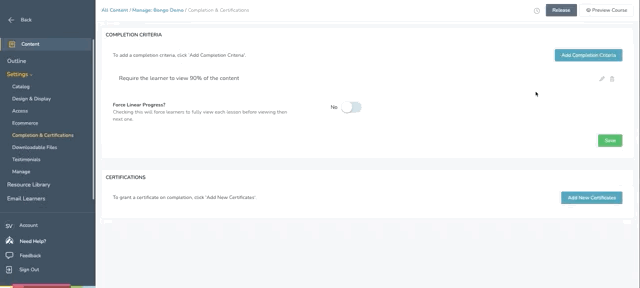 SECURITY
Email Validation at Registration
This feature will provide a heightened level of security to confirm the identity and authenticity of a registering user. When enabled, users registering will have to complete a double opt-in flow to confirm their account via email. Visit the Settings > Setup > Emails section of your instance to learn more about and enable this security enhancement.
For more information, review the Support Article at this link.