The Instructor-Led Training (ILT) content type allows you to integrate information from events held offline at specific dates, times, and locations (e.g., onsite courses and seminars) with the Thought Industries platform.
Where do I find this?
Content > Add Content > Add In-Person Event (ILT)
Tip
You can create a custom content type using the In-Person Event template. Custom content types help you accomplish a couple of things:
1. Displaying a different content name to learners (i.e. Onsite Event or In Person Meeting)
2. Reporting can be monitored by content type

Because of this, you may have multiple content types built on the In-Person Event template. You can choose any at the 'Add In-Person Event' step because building out any content using the In-Person Event template is the same functional experience from an admin perspective.
How do I do this?
From your homepage, select Content.
Click Add Content and then click Add In-Person Event.
Title the event.
Title the meeting.
Add the meeting date and time.
Add the location of the event.

Tip

Locations used for ILTs are saved and can be used again for events created in the future.

Note

The system will not validate addresses—entering an invalid address will not return an error message or prompt you to correct the address.

Add instructors and attendee information (optional).
If you only have one meeting in the event, click Save & Continue.
If you need to add additional meetings to your event, click Add a Meeting Date & Time and repeat until all meetings are added. Then click Save & Continue.

Note

Events with multiple meeting dates & times will indicate that the learner should attend all dates and times.
What else do I need to know?
Admins may set a learner's status to "Attended" or "Not Attended" from the roster.

Tip

Use roster batch actions to accomplish more in less time! You can select all learners on a page (50 at a time) and change attendance for all learners at once.

The copy functionality works the same as it does for courses.
What does this look like?
Learner View:
Detail Page
The purchase widget (grey box on the right) displays the dates and times for the meetings.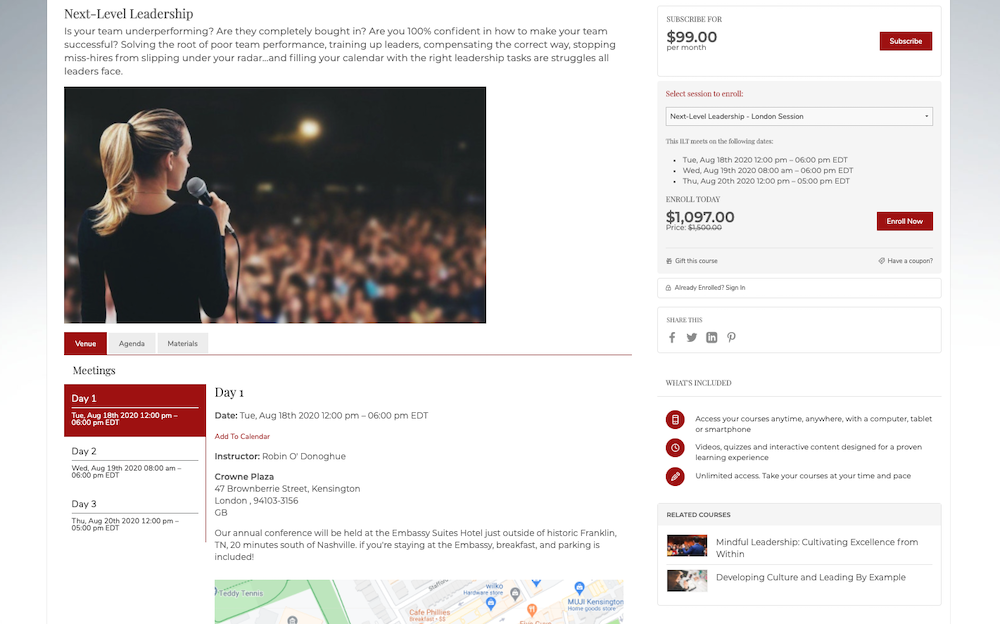 Event Page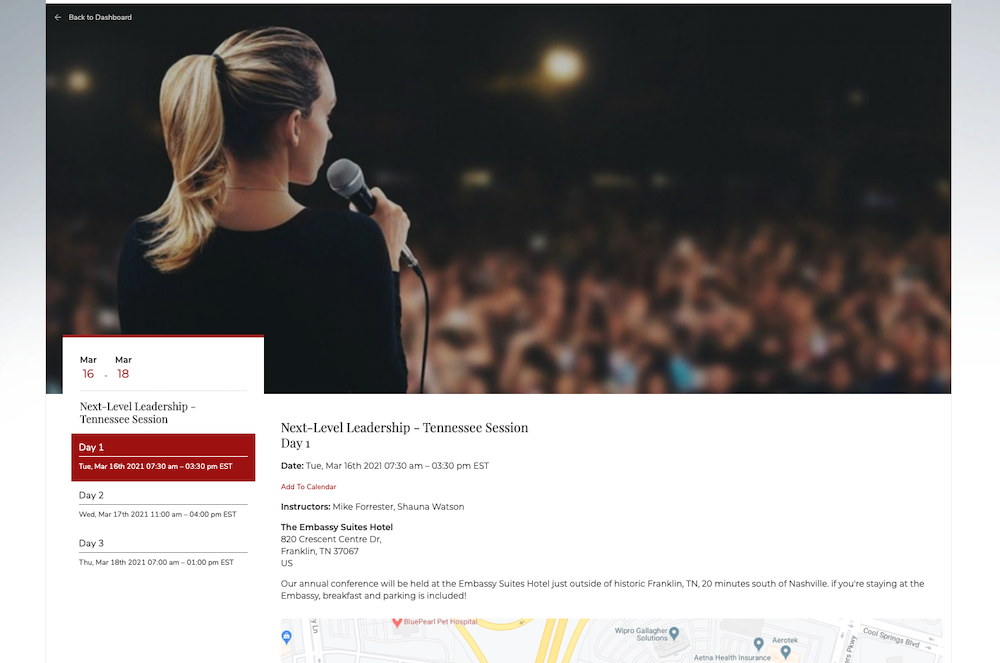 Admin View: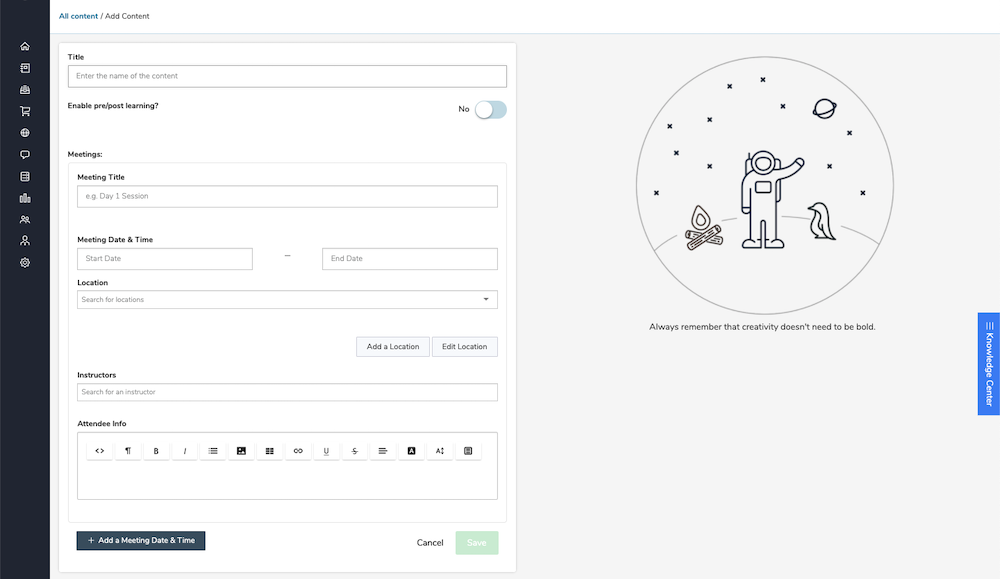 Admin View of Roster: