The audio page is intended for grouping audio, text, and an image together in a presentable manner. This displays similarly to a presentation page, but essentially with only one slide or image. The audio page type works well when you have one image that serves as the focal point but need to provide additional details via an audio file.
Where do I find this?
Content > Manage Content > Click on Content Title > Add Page > Audio
How do I do this?
From your homepage, select Content, then Manage Content.
Click the Content Title for to the course you want to alter.
Within the course outline, go to the lesson where you'd like to add an audio page. Click Add Page.
Choose the audio page type.
Add a page title.
Click Save.
Drag an image or click in the box to upload your image. Use the cropping tool then click Crop & Select Image.
Enter a caption in the text editor. This will display to the right of the image.
Drag or click to add audio clip. Click Save.
You can also choose to add additional text above or below the image by clicking Add Text Block.
You also have these options under Advanced Settings:

Unlocking for editing by children?
# of seconds required for completion
Audio Narration File

Click Save.
Note
MP3 files are the only format supported across browsers.
What does this look like?
Learner View: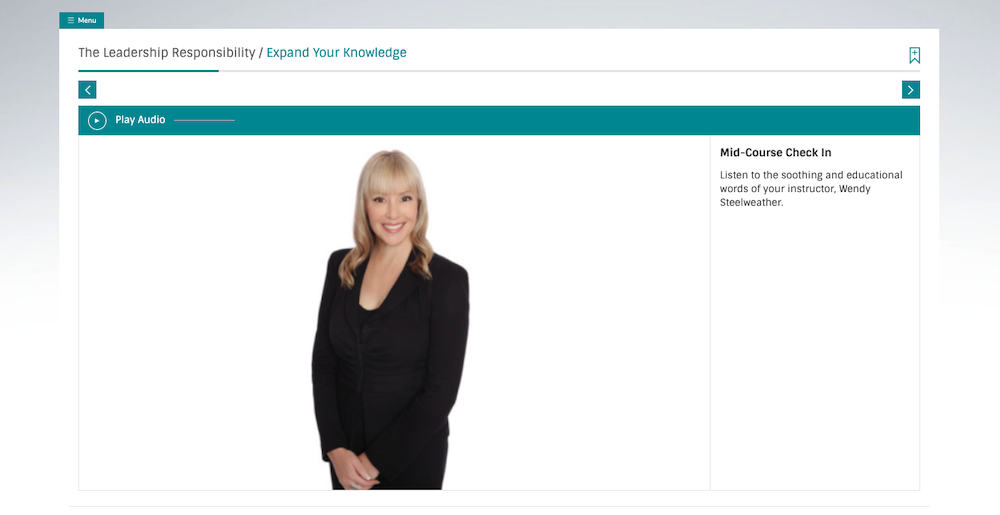 Admin View: