The list roll page allows you to separate content into clear lists and topics to present a lot of information on one page. Images can be included but are not required.
Where do I find this?
Content > Manage Content > Click on Content Title > Add Page > List Roll
How do I do this?
From your homepage, select Content, then Manage Content.
Click the Content Title for to the course you want to alter.
Within the course outline, go to the lesson where you'd like to add a list roll page. Click Add Page.
Choose the list roll page type.
Add a page title.
Click Save.
You can choose to provide the learner with additional information. Click Add Text Block to provide additional text above or below the list roll.
Click Add Description to add information that will display to the left of the list (optional). Click Save.
Click Add a List and then add a List Title. Click Save.
Click Add Item to add your first item to the list.
Enter an Item Title (required). Upload an Image, add an Item Description and Customize your icon for your Description (optional).
If you would like to attach a resource directly to a list item click Add a Resource. Search for the resource you want to link to, or Customize an icon for the link to the external resource. Click Save Item.
Continue adding lists and items until complete.
You also have these options under Advanced Settings:

Unlocking for editing by children?
# of seconds required for completion
Audio Narration File

Click Save.
What does this look like?
Learner View: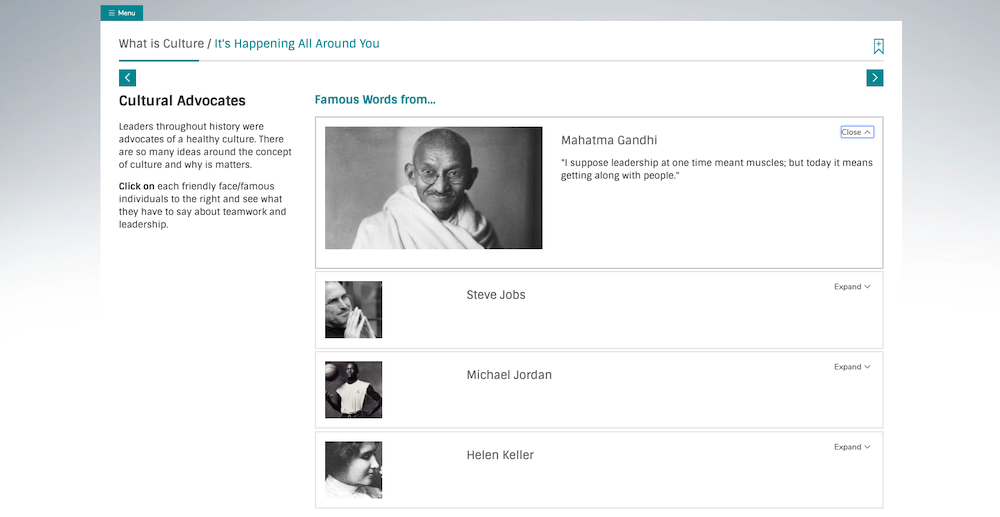 Admin View: